Swift Email Marketing
Email your customers won't ignore
Build Loyalty. Boost Sales.
1 easy-to-use solution
Email marketing has been around for some time.
Good news: it's still going strong.
Swift Email Marketing
One Simple Platform
Who's using Swift? We are. Some of our most successful clients are. TONS of our Shopify partners are. Whether you're new to email marketing of have an established base of subscribers, Swift Email Marketing can help you take it to the next level.
Enjoy powerful signup forms, a robust dashboard filled to the brim with analytics so you can optimize your strategy, even 3rd party integrations so you can simply focus on running your business. We'll be here to help you every step of the way.
Ready to get started?
Create Beautiful Emails. Quickly.
Our drag-and-drop interface makes it easy to quickly create beautiful email layouts that look great on every device! You'll never need to write a single line of code… unless you want to. Importing your own custom HTML templates is an option. If you want even more guidance, we'll be happy to work with you on the design and coding of a custom template guaranteed to sell more product.
We are dedicated to your success, and with 3 ways to start using Swift you'll be in a great position to incorporate time-tested best practices no matter what path you choose.
Ready to get started?
Responsive Company Newsletters
Easily update the look of your company newsletter, then use our testing emulator to confirm it looks great on every device to ensure more people read what you have to say! Swift Email Marketing makes it simple to send information, marketing offers, product announcements and event promotions – then track the impact of each email campaign.
Find what works. Refine. Repeat. Profit.
Email Automation
Our professional-grade email marketing software drives results using powerful automation tools to help you reach your goals faster. Use list segmentation to target the right audience with the right content. Create segments with information shared through the preference center, signup forms, or even 3rd party integrations.
Set events to trigger a welcome series, special offers, onboarding reminders and more. Send timely email to keep your audience better engaged and automatically increase revenue, then leverage powerful analytics to track the performance of each initiative.
Ready to get started?
Behavioral Email Marketing
With the 1:1 personal touch of behavioral email marketing your campaigns will be smarter and nurture customer loyalty. Swift Email Marketing allows you to send unique, personalized emails to every individual on your list based on their previous behavior.
Create touchpoints to send abandoned cart emails, personalized offers, recommendations and more using our drag-and-drop email designer. Compile data and build advanced customer profiles and segments based on frequency of engagement, interests or other metrics. More relevant emails for your customers means more opens, clicks, and sales.
Import Data from Anywhere
Pull customer data from almost any source, including: Google Analytics, Wistia, WooCommerce, Shopify, GetFeedback, Facebook, Magento, SalesForce and WordPress to build lists around your existing customer base.
Swift Email also offers a robust API for custom development. Sync your CRM or ecommerce platform to pull in specific data sets. More data leads to more effective email campaigns.
Ready to get started?
So Let's Get Started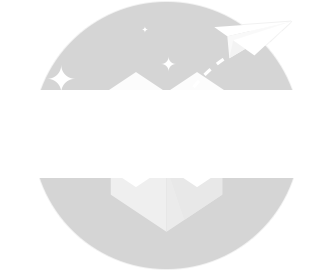 Setup is Easy
If you're ready to put Swift Email Marketing to work for you just click one of the red buttons on this page, or review our simple pricing. We'll be happy to schedule a free consultation to discuss how this pairs well with several of our other popular services:
Ready to get started?
Trusted by Brands You Know
Working with The HDG means you're in good company.