CloudFlare
Your website. Faster. Safer. Better.
CloudFlare speeds up and protects
websites, stores, APIs and SaaS services
Right now it's protecting millions of businesses.
Let's put it to work for you.
CloudFlare Benefits
Increased Performance
Your visitors are impatient. Website load times can't be slow. Improving the customer experience means more money in your pocket.
CloudFlare puts the power of a global Content Delivery Network (CDN) at your fingertips, ensuring every page of your site renders as efficiently as possible no matter what device your customers are using – a luxury previously only available to massive corporations. Now your business can enjoy improved website performance at a fraction of the old cost.
Take your content delivery to the next level.
Ready to get started?
Increased Security
Bad news: hackers are more sophisticated than ever. Good news: they seek out low-hanging fruit. CloudFlare removes your site from the latter category, offering WAF and SSL services, along with DDoS protection and real-time traffic rerouting to defend you and your visitors from all kinds of threats.
The best part? This additional protection does not come at the expense of performance. In fact, CloudFlare's suite of features increases performance and security simultaneously.
Increased Reliability
Protection from malicious traffic is important. So is ensuring the availability of your website content. CloudFlare runs the fastest and most reliable managed DNS service in the world (currently over 35% market share). Averaging only a few milliseconds per query, they also boast the fastest performance of any managed DNS provider.
Major ecommerce sites, government agencies and enterprises utilize this same service to make sure their content is online, always available, and to ensure DNS propagation delays are a thing of the past.
Ready to get started?
Reporting Accuracy & Insight
Conventional analytics services don't filter out "junk traffic", which in some instances can account for 20 to 50% of what's reported. When CloudFlare identifies threats, they are logged then blocked. This makes your website usage numbers much more accurate, preventing costly mistakes based on bad data.
CloudFlare integrates with many popular services you already love, like Google Analytics, and augments the information you're collecting with increased accuracy that you won't find anywhere else.
So Let's Get Started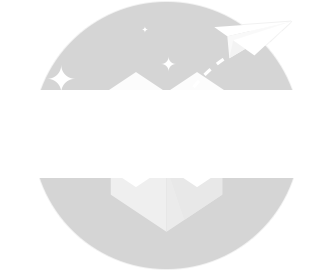 Setup is Easy
If you're ready to put CloudFlare to work for you just click one of the red buttons on this page or review our simple pricing. We'll be happy to schedule a free consultation to discuss how this pairs well with several of our other popular services:
Ready to get started?
Trusted by Brands You Know
Working with The HDG means you're in good company.