Marketing Plan Development
Plan. Prosper. Repeat.
Define targets, KPIs and create goals...
Then crush them
We'll help you create a comprehensive marketing plan
to guide your team and business to greater profits.
Plan Your Success
The Benefits of a Marketing Plan
Marketing is a competition. We offer many tools and services to help your business gain a tactical edge, like SEO, Social Media Marketing and Swift Email Marketing. However, these services are supplemental. They are part of a bigger picture, and to maximize the potential growth of your company that picture needs to be defined within your marketing plan.
We'll help you define your audience, position your products, collect KPIs – then set goals and crush them.
Ready to get started?
1. Marketing Plan Preparation
Your business can't succeed until it sells something, and a quality marketing plan is your road map to success. We'll break down where you currently stand, where you want to go – and how you can get there.
We'll also discuss the cultivation of a dynamic, winning team for your organization.
2. Situation Analysis
Situation analysis allows us to take a deeper look into your market, your competitors and your customers. The goal here is to clearly define where your company stands, the competition you plan to engage in combat, and the tools you'll need to win.
We'll also define the areas we need to improve to strengthen your business as we put together this realistic summary of the overall situation.
Ready to get started?
3. Strategy
Now that we know where we need to improve and who we need to engage – how do we plan to win? Here we'll segment your customers by things like demographics, location, thought patterns and behavior – even the benefits they seek from your products like prestige or convenience.
These segments will allow us to zero in on your target audience and then position your products in the market to give them the best chance of appealing to these people. We'll back up this Positioning Statement with compelling RTBs (Reasons to Believe).
4. Tactics
As we work through the tactics phase you'll gain a better understanding of your products and the attributes they possess. We'll compile your prices, promotions and distribution channels (places). These are often referred to as "The 4 P's of Marketing".
Upon the completion of this phase we will have defined your customer's expectations, how we can meet their needs, and where we plan to do so.
Ready to get started?
5. Implementation
A plan is worthless without follow through. During the implementation phase we'll help you educate your internal team and the people within your company working on the front lines (sales team, customer service). Communicating the plan details to internal and external parties is critical for success.
We'll also help you define who is responsible for what and the ongoing Key Performance Indicators (KPIs) that we can monitor to obtain measurable data to guide our decisions moving forward.
6. Budgets & Forecasting
Marketing takes time and money, and companies typically budget a percentage of sales (top-down budgeting) or they compile the approved marketing plans to fund them (bottom-up budgeting). It's important that we make sure everyone understands what the plan will require to implement, and to forecast the results that we expect to achieve.
This is an investment, not a cost, that will generate a huge ROI as we start to attract new lifelong customers.
Ready to get started?
7. Gaining Company Support
If you need to gain the support from upper management we'll help you get them on board and direct you through the preparation of a brief presentation that explains exactly why the plan is a must for the longevity of your organization.
We'll help you explain how it will focus your teams and keep them from running back and forth between initiatives (and not completing them), and that this living document will change over time to keep you ahead of the competition!

So Let's Get Started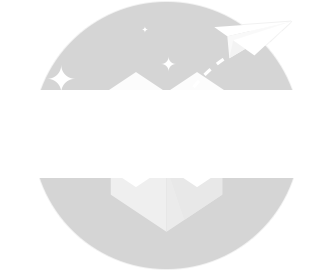 Ready to Plan Your Success?
Marketing is about competition, taking risks, and winning life-long customers. Let us help you find the balance between planning and doing. Stop wishing for success and start planning for it! If you're ready to get started go ahead and click any of the red buttons on this page – and let's get to work.
Ready to get started?
Trusted by Brands You Know
Working with The HDG means you're in good company.