Premium Website Development
Expect

faster results


with

fewer headaches
With team members specializing in Shopify, BigCommerce and WordPress
we help business owners and marketing managers get their website projects done.
If you're looking for a professional web development firm that understands the importance of great communication - well, let's communicate!
Leah Grant
Jophiel.com
[SEO + Shopify / Ecommerce Website Development]
"AJ and his team make coding and website design super easy. He takes the time to fully understand what results you are looking for and deliver exactly what you want."
Trusted by Brands You Know
Working with The HDG means you're in good company. Let's all be honest.
You're not here because you
"want more code".
You probably don't even "want more design". You want your business to succeed, your projects completed and a partner that values your time. You want clear, consistent communication and accurate do-not-exceed proposals.
You want results.
Good news - we can help! For proof check the 60+ customer reviews on our Google My Biz listing, or 80+ customer reviews on our Shopify Experts listing, or the 45+ between Facebook and Yelp.
"Well that's great - we found you - but why has it been so hard? Why is it so difficult to find a website design & development company that can deliver the results I'm looking for!?"
Great question.
It's hard because our field has become super-saturated with hobbyists who work in their "spare time", "companies" that farm their work out overseas, and large companies that take advantage of unemployed amateurs, pooling them together to churn out $5 logos and $25 WordPress templates.
This model is about quantity, not quality... and it's a race to the bottom!
This means making sacrifices. Sacrifices in the form of amateur results, poor support or communication, surprise invoices and one disappointment after the other... but it doesn't have to be this way.
We are your alternative.
Since 2004 we have worked very hard to become the best at what we do. We have completed hundreds of website projects ranging from complete redesigns, new builds, optimizations and custom development.
If you want faster results with fewer headaches, schedule your free 30-minute phone consultation today.
Well hello there.
The Hauser Design Group calls Ottawa, Illinois home – but the truth is that we are lucky enough to have happy clients all over the world. Our team continues to grow, and these are a few of the friendly faces behind our body of work.
AJ Hauser

Branding & Design Lead
Once upon a time, a band had no money and a website was created in a dorm room. It was awful, so let's skip ahead.  AJ is an experienced designer that loves to help companies build better brands.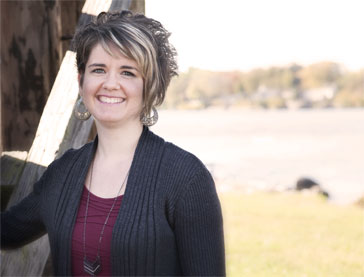 Kelly Wilson

Web Development Lead
Kelly likes to mingle with other people at the local coffee shop. It's how she met AJ. She also loves Jesus, laughing…and smiles a lot… but she REALLY loves front-end development and crushing deadlines.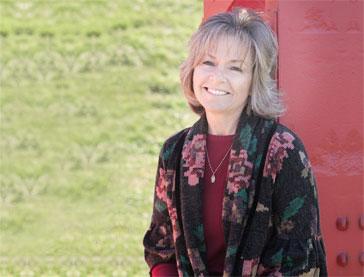 Cyndy Hauser

VP Finance
That lovely voice on the other end of the phone? That's Cyndy – and she'll be happy to answer any questions you might have about billing, payments, forms – you know… numbers and stuff.
Zach Hauser

Social Media Expert
Like Nerf guns? So does Zach. When you come to visit make sure to check your six or you'll be on the receiving end of a green dart. He also develops plans so clients can dominate social media. Yippee ki-yay.
Henry Bear

Director of Bears
Probably the single most important job in regards to our continued success. When asked why he's so good, Henry replied: "ruffff grrraph frrrrrrrr salmon frrrrururr grufff pff". It's safe to say we all agree.