Our mission is simple:
At all times do what is in the best interest of the client.
OK... it's a bit more involved than that.
If you want you can read our mission.
You'll be surprised by our lack of fluff.
We don't care for fluff.
We also offer a collection of

marketing products designed to improve the overall health of your business.
Ready to get started?
Let's Talk
Branding
Business Branding Services
Your logo is the cornerstone of your brand – but remember: your brand is so much more than your logo alone. If you retain this concept (along with a few other key points we'd like to discuss with you) you'll be well on your way to developing a rock solid brand foundation – which will immediately differentiate you from your competition.
Some of Our Most Popular Branding Services Include:
Your Brand Plan & Mission Statement
Logo Design
Company Style Guide
Business Plan Development
Ready to get started?
Design
Custom, Creative Design Services
Humans are visual creatures that don't necessarily like to read. This is why great design is so important. Professional, effective design has the ability to visually convey your message before your new client reads a single word, and unique pieces with a clear call to action always boost sales. Let us help you dominate your competition (visually of course).
Some of Our Most Popular Design Services Include:
Print Design (Biz Cards, Brochures, Ads, etc.)
App and User Interface Design
Vinyl Signage / Lettering
Ready to get started?
Development
Website Development
(or "Web Dev")
Website development – whether you're talking a standard website, a responsive mobile friendly site, Ecommerce setup, custom web-based applications – or even app development – we've got you covered. We love to build powerful digital marketing tools for our clients, and write rock-solid code with a focus on scalability, mobile use and SEO best practices.
Some of Our Most Popular Development Services Include:
Responsive Website Development
E-commerce (storefront) Development
API Integration & Customized Web Solutions
App Development (iPhone & Android)
Ready to get started?
Trusted by Brands You Know
Working with The HDG means you're in good company. // This code will load a random testimonial each time the page loads $rows = get_field('add-new-testimonials', '37'); // get all the rows $rand_row = $rows[ array_rand( $rows ) ]; // get a random row $rand_row_image = $rand_row['testimonial-image']; $row_count = count($rows); $i = rand(0, $row_count - 1); //var_dump($rand_row_image); ?>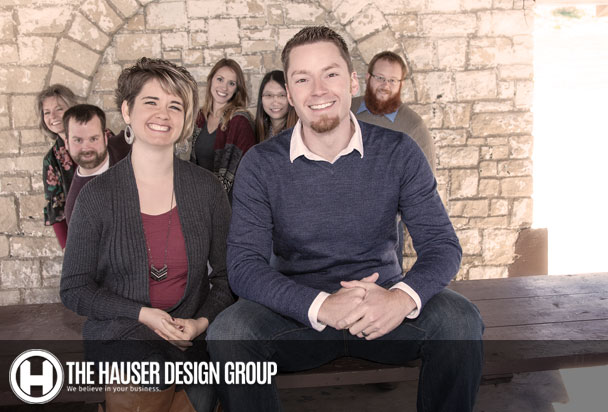 Well hello there.
The Hauser Design Group calls Ottawa, Illinois home – but the truth is that we are lucky enough to have happy clients all over the world. Our team continues to grow, and these are a few of the friendly faces behind our body of work.
AJ Hauser

Branding & Design Lead
Once upon a time, a band had no money and a website was created in a dorm room. It was awful, so let's skip ahead.  AJ is an experienced designer that loves to help companies build better brands.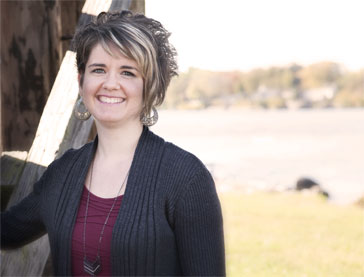 Kelly Wilson

Web Development Lead
Kelly likes to mingle with other people at the local coffee shop. It's how she met AJ. She also likes fitness…and smiles a lot… but she REALLY loves front-end development and crushing deadlines.
Jake Neumann

Web Developer
That majestic beard harnesses the force of the sun and is believed to be the source of Jake's power. When he's not reffing roller derby he's coding API integrations, custom web solutions, and Shopify mods.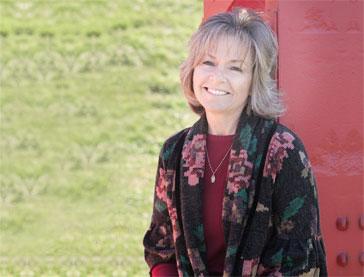 Cyndy Hauser

VP Finance
That lovely voice on the other end of the phone? That's Cyndy – and she'll be happy to answer any questions you might have about billing, payments, forms – you know… numbers and stuff.
Zach Hauser

Social Media Expert
Like Nerf guns? So does Zach. When you come to visit make sure to check your six or you'll be on the receiving end of a green dart. He also develops plans so clients can dominate social media. Yippee ki-yay.
Rebecca Ryan

Web Developer
We needed help keeping up with increased demand so we contacted Rebecca – and she swooped in like a superhero! With the additional development firepower we're tackling more projects than ever before.
Henry Bear

Director of Bears
Probably the single most important job in regards to our continued success. When asked why he's so good, Henry replied: "ruffff grrraph frrrrrrrr salmon frrrrururr grufff pff". It's safe to say we all agree.
Our Customers
Deserve The Best
We are proud to maintain & display our Certified Partnerships with: